Business Finance Lease
Funding for your Business Equipment
Business Finance Leases are ideal for funding equipment that depreciates in value.  You pay for the business equipment you need via monthly or quarterly repayments, and then choose to either keep or sell it at the end.
Business Finance Leasing is ideal for:
Rapidly depreciating equipment
IT hardware and software
Mobile communications
Business vehicles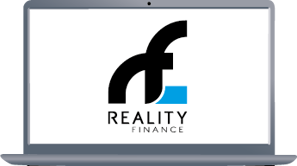 Why Reality Finance?
No upfront costs
5-star service rating
Same day credit approvals
Variety of funding options are available

Our Business Finance Lease solutions offer affordable deposits, fixed rentals and a choice of options at the end of the finance term, so you never need to worry about depreciation or being saddled with outdated equipment.   

Whatever business asset you're seeking, we'll craft the right solution. We'll tailor payments and terms around your needs, and make things easy with a rapid decision and turnaround that helps ensure fast access to your finance.  
Why a Business Finance Lease?
All the benefits, zero worries: avoid downsides such as fast depreciation and equipment obsolescence
Repayments driven by you: we can link your rental payments to your cash flow
Protects your valuable capital: you get the asset quickly for a low initial outlay
You choose at the contract end: you can opt to retain the asset for a nominal annual sum or sell up and keep the lion's share of the proceeds
VAT-efficient: you only pay VAT on the rental payments, not the purchase price
Minimises tax: you can usually offset your repayments against profits
Probably no need for additional security: as finance is normally secured on the asset

Leasing Benefits
The vast majority of asset finance agreements are fixed in terms of interest rate. This means that not only do you have certainty as to what your monthly outgoings are, but with current interest rates you are locking in your borrowing when they are particularly low. In addition, you will not be charged an annual renewal fee as you would with a bank to renew your overdraft or loan facilities.