Computer & Laptop Leasing for Business
Lease Computers & Laptops to invest in your business
How does our Computer & Laptop Leasing for Business Work?
At Reality Finance, we work with suppliers of all shapes and sizes.  We often work with a Client when they have obtained a quote from a supplier and wish to pay it in monthly installments.   Not all suppliers offer a monthly payment option, or if they do it will not always be at a competitive rate.   Often our clients have received a monthly finance quote from their supplier and we are able to offer a cheaper rate.  We will take your quote or "shopping list" from your supplier, approach our panel of funders and search for the cheapest repayment terms for you.
Our Leasing options can include everything from computers and laptops to software and support.
With no upfront costs, a 5* service rating and same-day credit approvals, you can trust Reality Finance to deliver you the best leasing solution for your business.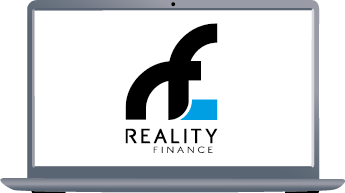 Assets we can finance for your business:
Computers
Laptops 
Software
Cloud solutions
Support
Maintenance
Configuration
Migration
Installation
Servers
Programs
Hosted services
EPOS systems
Data centers
Mobile communications
Web design
Training
Apps
Why Reality Finance?
No upfront costs
5-star service rating
Same-day credit approvals*
Variety of funding options available
No minimum turnovers
Available terms: 3 months to 5 years
* At Reality Finance, we can get same-day approval for Business Assets under £100,000.     We are also a principal lender in our own right, bringing you additional flexibility on your leasing options: we can often source leasing options that are not offered by high street banks, and work hard to offer our customers the best deal on the market. 
Why Asset Finance?
Helps you keep ahead of the game: lets you adopt emerging IT quickly to drive competitive edge
Spreads the cost: gives you use of the asset without depleting cash reserves or disrupting cash flow
Avoids depreciation: safeguards your business from diminishing IT values and equipment obsolescence
Lets you access funds quickly: allows you to get the equipment you need when you need it
Helps you plan ahead: with predictable rentals and a payment term tailored to your needs
Extends your choice: we can help you choose the best funding from a variety of options
Did you know: Productivity issues with slow computers cost businesses millions of pounds every year, with some reports claiming they cost more time than a staff member's average holiday allowance; are you relying on old equipment to run your business?