Hospitality and Catering
Own the asset, pay over time
Fixed rates
Split or deferred payment options
No additional deposits
Making it affordable to invest in your business
If you run a hotel, restaurant, or catering company, we can fund almost any type of equipment needed to run your business.   We arrange finance for assets from £1k upwards, with flexible payment schemes so you can pay monthly or seasonally. Agreements can also include a total project cost including soft costs such as labour if you were looking to refurb.
Funding all Assets 
Funding schemes can fund pretty much any hard asset needed for your business. Common examples include:
Catering Equipment
Kitchen fit-outs
Refrigerated Vans
Commercial Ovens
Ice Machines
Water Coolers
Coffee Machines
Wine Dispensers
EPOS systems
Conference facilities
Marquees and Furniture
Food Preparation Machines
Finance for Supporting Services
We don't just offer hire purchase solutions for hard assets.  Reality work with many businesses to offer a monthly payment option for the following solutions and services:
 Consultancy services
 Software solutions
 Services and upgrades
 Customer success plans
 Data management and quality control
 Installation and delivery
Funding options for your business needs
After understanding your business needs, we will discuss with you the best funding option.  Most commonly within the hospitality industry, we would offer you the following.
Hire Purchase is an ideal solution for all sizes of businesses that are keen to purchase assets but spread the payments over the working life of the asset. 
From a variety of Unsecured Business Loans to Merchant Cash Advances, we can offer up to £250k to give your business a cash injection.   We work with multiple Lenders to bring you fast unsecured finance for your business
Business Finance Leases are ideal for funding equipment that depreciates in value.   Simply pay for the business equipment you need via monthly or quarterly repayments, and then choose to keep or update the equipment at the end of the agreed term.
Flexible funding options
Can be used for hard and soft assets
Settle the agreement at any time
Fixed interest rates
Refinancing available on existing business assets
Staged, deferred or seasonal payments
Case Study
Reality Finance and Guestline keeping Hotel Sector ahead of the game
Reality Finance have worked with Guestline since 2018, offering affordable and easy payment plans across their full suite of products and services.   From Guestlines intuitive point of sale tools to fully integrated channel management solutions, customers from the Hotel Sector have the option to balance their payments monthly, as the solution is being used.  
Same Day Funding on EPOS Terminals
Fast funding decisions are crucial for the Hotel Sector.    Last month Reality financed 26 EPoS Terminals for a Portsmouth Hotel with training and project management wrapped into the same payment plan.    Reality were able to provide acceptance and within hours, giving the customer piece of mind they could start using their solution without delay - and without having to dip into vital cash reserves. 
Neil Whitear, specialist Account Manager at Reality Finance arranged the finance on behalf of the company:

I was introduced to this customer by Guestline who were in need of new EPoS terminals for their hotel business. The customer was considering paying cash upfront but due to disrupted trading in recent times due to Covid, they felt more comfortable keeping cash reserves for a rainy day. After speaking with the customer, I was able to offer payment terms the same afternoon and documentation was sent out that very day.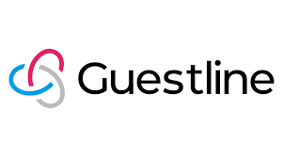 "Reality Finance provide competitive lease rates enabling our customers to spread the cost of purchasing new equipment with our Easy Payment scheme. They are happy to talk directly with our customers and offer expert financial advice. In this difficult economic climate, we are looking to build on our relationship to make purchasing even easier for our customers."
Mark Jackson-Nichols , Director, Loma Systems
Having Reality Finance as a partner has enabled our customers to invest in our tray sealing lines which is vital capital equipment that has enabled them to grow their businesses and improve efficiencies much quicker than if they had waited to generate the cash to pay for these assets.
We have always found the team at Reality Finance to be extremely responsive and supportive of us and our joint customers through the whole purchasing process, making it as smooth and swift as possible.
Sam Ashton , Commercial Director, Packaging Automation Ltd
How does our Finance work?
---
You will have one point of contact at Reality and we believe in building relationships - we won't make you fill in online forms to make your application.
Choose the asset or service your company needs
Speak to us and we will use our panel of lenders to find you the best monthly payment option
We take care of the paperwork and invoicing
Your product or service is delivered to you
You pay for your new asset as you use it
Why Reality Finance?
---
5 star service rating
Verified by Feefo
Over 30 lenders on our panel
so we can source you the best deal
Lender in our own right
Provides additional flexiblity
Funding hard and soft assets
Anything you need for your business
22 years of trading
Established in 2000 and privately owned