Asset Finance for Businesses
We work directly with any sized businesses, offering Finance via Hire Purchase agreements, Business Loans, Leasing, and much more.
Asset Finance for Vendors & Partners
We drive sales by offering your customers fast and flexible asset finance offerings. Split payment options and 0% Finance available.
Business Funding
Every business needs to invest in assets to succeed and grow.
At Reality Finance, we offer business funding solutions for companies and assets of all shapes and sizes. From fit-outs and office refurbishments to IT Hardware and Software, we work to secure you the best finance deal for your business.
Being a Lender in our own right means you have access to a cheaper and speedier service to secure the equipment you need to run your business.
Put simply, asset finance allows you to buy more than your cash flow allows. By reducing your initial capital outlay, your spending power is dramatically increased. Given the ability to spread costs over the useful life-cycle of an asset, asset finance is used by the majority of FTSE 100 companies. Even cash-rich companies choose to use finance and conserve their cash.
How does our Business Funding work?
At Reality Finance, we work suppliers of all shapes and sizes.  We often work with a Client when they have obtained a quote from a supplier and wish to pay it in monthly installments.   Not all suppliers offer a monthly payment option, or if they do it will not always be at a competitive rate.   Often our clients have received a monthly finance quote from their supplier and we are able to offer a cheaper rate.  We will take your quote or "shopping list" from your supplier, approach our panel of funders and search for the cheapest repayment terms for you.
Why choose Reality Finance?
At Reality Finance, we offer your business funding solutions for new investments or business equipment. From office fits outs & refurbishments to IT Hardware and Software, we work to secure you the best finance deal appropriate for your business.   
No upfront costs
Cheaper rates
Work with any supplier
5-star service rating
Same-day credit approvals*
Variety of funding options available
No minimum turnovers
Available terms: 3 months to 5 years
* At Reality Finance, we can get "auto-approval" for Business Assets under £100,000.   
Finance Options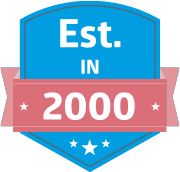 Why choose Reality Finance?
Quicker turn arounds; most funding decisions made within 24 hours.
We are a principal lender in our own right bringing additional flexibility to end customers.
We have access to over 25 lenders which means plenty of flexibility and choice for your customers.
Reality can often source repayment options that are not offered by high street banks.
Enjoy your very own "quick quote" facility to customers which we will provide free of charge.