Business Vehicle Finance
Own the vehicle, pay over time
Balloon options
Repayment terms: 1 to 5 years
Finance your Balloon
Our Business Vehicle Finance
Whether you're looking for a car, a delivery van, or an entire fleet of specialist vehicles, Reality Finance can offer competitive commercial vehicle finance on both new and used vehicles, primarily via our Hire Purchase facilities. 
If you've found a vehicle, we can provide same-day approval and payout to your vehicle supplier.   Our Hire Purchase facilities can fund pretty much any vehicle or asset needed for your business.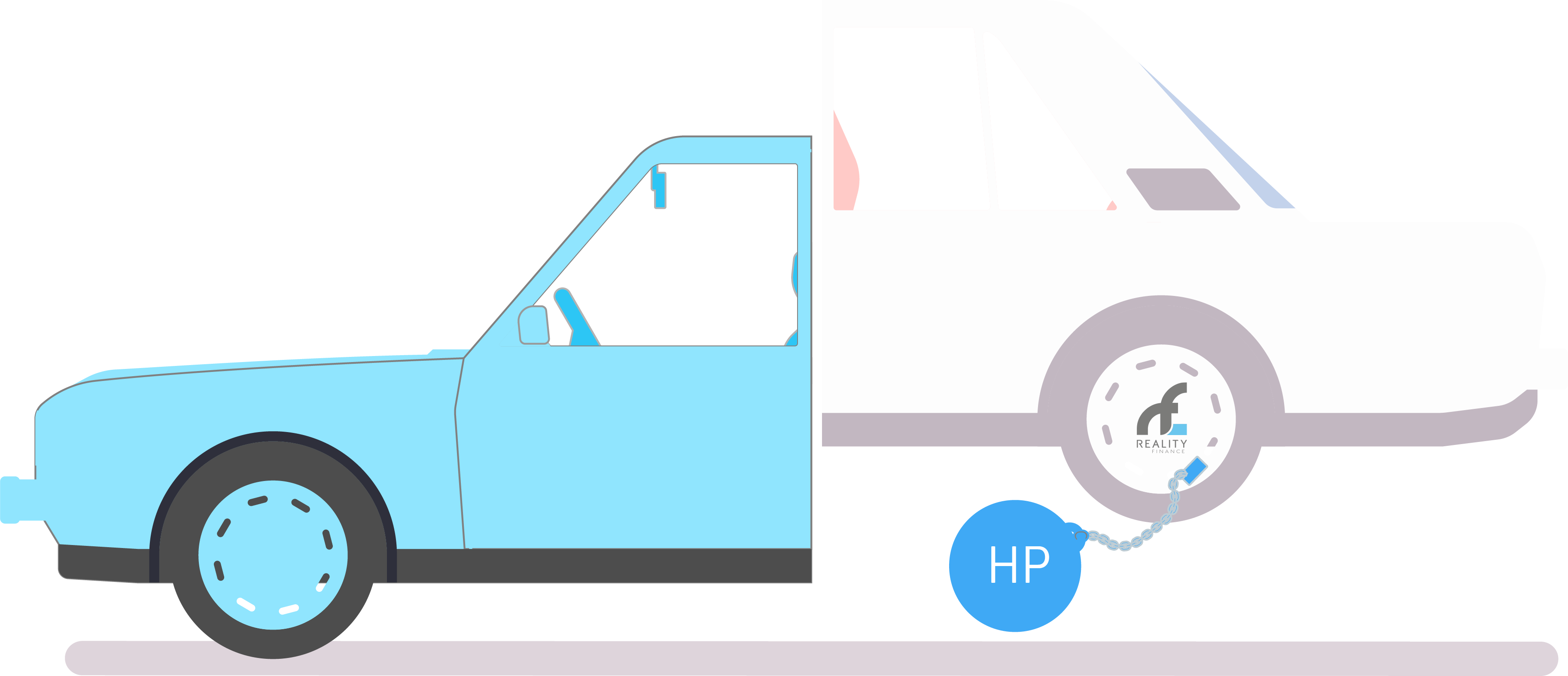 More Features
Optional Balloon's
Up to five-year repayment terms
Fixed interest rates
Same day approvals
Deal with an Account Manager, not a Banking System
"Reality Finance provide competitive lease rates enabling our customers to spread the cost of purchasing new equipment with our Easy Payment scheme. They are happy to talk directly with our customers and offer expert financial advice. In this difficult economic climate, we are looking to build on our relationship to make purchasing even easier for our customers."
Mark Jackson-Nichols , Director, Loma Systems
Having Reality Finance as a partner has enabled our customers to invest in our tray sealing lines which is vital capital equipment that has enabled them to grow their businesses and improve efficiencies much quicker than if they had waited to generate the cash to pay for these assets.
We have always found the team at Reality Finance to be extremely responsive and supportive of us and our joint customers through the whole purchasing process, making it as smooth and swift as possible.
Sam Ashton , Commercial Director, Packaging Automation Ltd
How does our Finance work?
---
Speak to us and we will use our panel of lenders to find you the best monthly payment option.
Choose the asset or service your company needs
Speak to us and we will use our panel of lenders to find you the best monthly payment option
We take care of the paperwork and invoicing
Your product or service is delivered to you
You pay for your new asset as you use it
Why Reality Finance?
---
5 star service rating
Verified by Feefo
Over 30 lenders on our panel
so we can source you the best deal
Lender in our own right
Provides additional flexiblity
Funding hard and soft assets
Anything you need for your business
22 years of trading
Established in 2000 and privately owned