About Reality Finance
Passionate about Asset Finance
In September 2000, James Cashmore and Jon Leslie had a vision to provide a better service to their customers and have the freedom to make a positive impact in the SME funding market.  It's 23 years later and they achieved exactly what they set out to do.   But it didn't come easy.   Read our full blog piece here.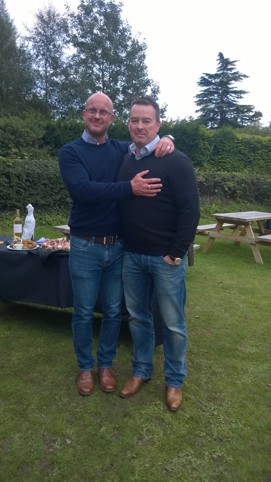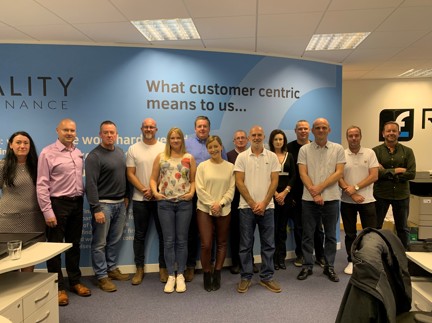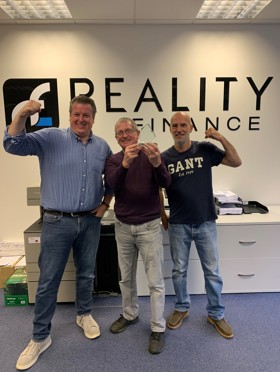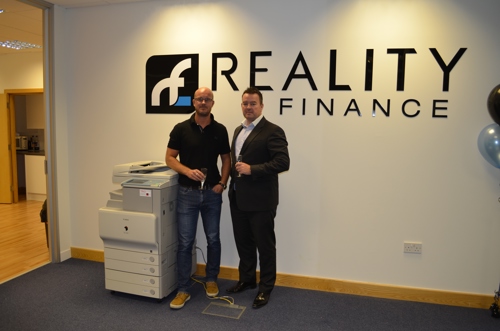 Since our founding in 2000, we've built our business by partnering with IT vendors to provide their customers with flexible asset finance.
In the last few years, we've moved into new territories without letting go of our specialist IT finance capability. So now, as well as providing funding for IT, we're also a trusted finance provider for a wide range of other assets.
We're proud to help diverse organizations — from start-ups, SMEs and corporates to public sector agencies in almost every sector — obtain funding for everything from office equipment and refurbishments to machinery, vehicles, and more.
Today, our direct offerings are the fastest-growing part of our business: a sure sign that we're meeting a real need and doing right by those we serve.
How Does our Business Finance Work?
At Reality Finance, we work suppliers of all shapes and sizes.  We usually work with a Client when they have obtained a quote from a supplier and wish to pay it in monthly installments.   Not all suppliers offer a monthly payment option, or if they do it will not always be at a competitive rate.    We will take your quote or "shopping list" from your supplier, approach our panel of funders and search for the cheapest repayment terms for you.
Reality Finance is one of the UK's leading independent asset finance companies. We're committed to delivering just the right mix of personal service and fresh thinking that will help make your business life simpler and your goals easier to reach.   While all our specialists have cut their teeth in banking, and many have underwriting experience too, we're keen to cut through some of the formalities of traditional banking.
We work one-to-one with our customers, taking a refreshingly consultative and responsive approach. Whatever kind of asset you're looking to fund, we'll listen to your goals and aim to provide a solution that's right for your organization in every way, from your budget to your wider financial plans.
The right partner, the right solutions
Whilst we're passionate about developing excellent working relationships, we never forget our main goal — to secure the best asset finance deal for your needs, smoothly, swiftly, and professionally.
To do this, we utilize our status as principal lender together with a network of major banks, large credit houses, peer to peer platforms, and private backers. This extensive credit bandwidth gives us real flexibility to target and negotiate the very best terms on each deal. As a result, we're proud to get a 'yes' on over 90% of the asset finance requests that come to us.
Working with you
We do it all through a dedicated account manager: giving you a single, familiar point of contact from the moment you first call us, to right through your contract term and beyond. And we do it all in a spirit of true collaboration, thinking and acting like your business partner, rather than just a supplier.