At Reality Finance, we're keen to support the communities in which we work and any wider charitable concerns that are close to our hearts. Here are some of the ways we've supported small organisations and international charities that do vital work locally and globally.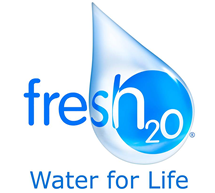 Fresh2o – Water for Life
During 2014, we were proud to contribute to the Water for Life campaign of Fresh2o, a far-sighted initiative that aims to supply 3,000 people worldwide with clean water for life. As part of our relationship with partner Cloud 1990, our donation helped to provide over 70 people in the community of Ikongo in Madagascar, with access to clean water, sanitation and hygiene education. For more information on Fresh2o go to http://fresh2o.org/.
Shooting Star Chase
Shooting Star Chase does amazing work in providing hospice care to children with life-limiting health conditions. On voluntary funding alone, the charity provides two hospices in our local area -- Shooting Star House in Hampton and St Christopher's in Guildford — and other forms of care to babies, children and youngsters.
As a result of our fund-raising efforts in late 2014, we were delighted to present Shooting Star Chase with £500 towards their essential work, which makes an untold difference to the lives of children and families in the area.  For more information on Shooting Star, their web address is  http://www.shootingstarchase.org.uk/.