Business Hire Purchase
Hire Purchase Agreements to suit both you and your business
What is a Hire Purchase Agreement?
Hire Purchase is an ideal solution for all sizes of businesses that are keen to purchase assets such as IT, vehicles and other equipment, but want to spread the payments over time.
A hire purchase scheme is a great way of acquiring new equipment quickly while spreading the cost over an agreed period of time.  Our minimum term agreements are 12 months, but you can also pay over 5 years.   
What's more, you gain ownership of the equipment upon the final payment, which means you could claim back up to 130% first-year capital allowance via the Super Deductions scheme.
Own the asset, pay over time: obtain essential equipment without paying upfront
Preserve your capital and cash flow: leave capital free and optimise your cash flow
Tailor your terms: match your payment term to your needs, and your repayments to your cash flow and asset depreciation
Choose to buy: choose to purchase the asset if you wish, with a one-off payment at the end of the term
Lower your tax bill: enjoy tax-deductible repayment interest, claimable capital allowances on equipment, and immediately recoverable VAT on the full purchase price (except for cars).   See our Super Deductions page for more information.
No upfront costs
5-star service rating
Same-day credit approvals*
Variety of funding options are available
No minimum turnovers
Available Terms: 12 months to 5 years
What's the Process when setting up a Hire Purchase Agreement?   
We will compare the best rates possible. 
Once the funding is approved we then prepare the paperwork and bring it to you for signature.
We arrange invoicing with your chosen supplier.
We process the paperwork and send it to the lender and arrange for the supplier to be paid.
You commence paying rentals, typically ten to fourteen days after the lender receives the paperwork and pays the supplier.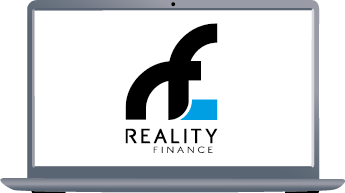 Hire Purchase can fund:
New and used vehicles
Office equipment
Construction machinery
Manufacturing and engineering plant
IT Hardware
Commercial printing equipment
Why Reality Finance?
We make Hire Purchase flexible, with payment plans designed around your business and cash flow. Choose from the different deposit and rental options, select fixed or variable interest rates or different payment terms.
With our same-day credit approvals, we'll provide you with a rapid decision and turnaround to help you acquire the equipment needed to run your business.
Who do we work with?
View our case studies and customer testimonials.