Asset Finance for Manufacturing & Production
Increase your Productivity with Manufacturing Finance Solutions
At Reality Finance, we offer funding solutions for any type of equipment used in factories or manufacturing plants. Using our panel of specialists lenders, and being a funder in our own right means we can arrange for your funds to be in place when your business needs it.   We support many manufacturing and production companies across a variety of industries: from the production of food and drink to the construction of materials and packaging.
Funding for Manufacturing Equipment:
Packaging machines
Refrigeration
Production lines
Heavy goods vehicles
Racking
Refrigerated vehicles
Hygienic cladding
Security systems
IT hardware & software
Temperature control systems
Injection molding machines
Welding equipment

What Funding Methods are Available to you?
Hire Purchase Finance:  enables you to acquire an asset while paying for it in installments over an agreed timescale. At the end of the term, you have the option to purchase the asset outright.
Finance Lease:  allows businesses to spread the cost of the full value of the asset over time, giving full use of the item without technically owning it.
Operating Lease:  an arrangement that affords businesses the benefits of using the equipment whilst the lender takes the burden of ownership and the risk in its resale value.
Vehicle Contract Hire:  businesses can enjoy full use of the asset over the hire agreement without the responsibility of ownership. Simply return the asset at the end of the agreement.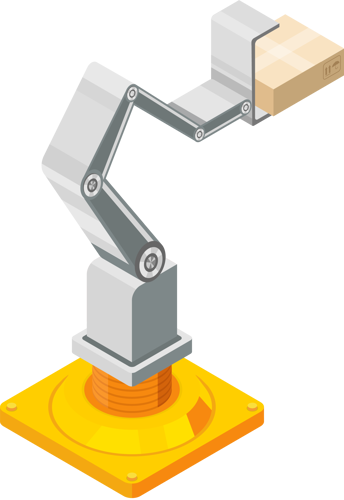 Looking to Refinance?
We can refinance existing manufacturing equipment that has already been installed and is critical to your business.   
Why Asset Finance?
Avoids large outlays: lets you pay for an asset while you use it, not upfront from precious working capital
Spreads the cost: flattens the cost over the asset's useful life, often without the burden of disposal 
Eases forward planning: gives you predictable, fixed rentals and a finance term that suits your business
Provides extra flexibility: lets you return the asset or buy it with a balloon payment when the finance term finishes
Offers quick turnarounds: delivers funds quickly so you can get the asset quickly
Releases cash from existing assets:  some options let you free up the value of equipment you already own
Gives you real choice: we can help you choose wisely from a range of funding options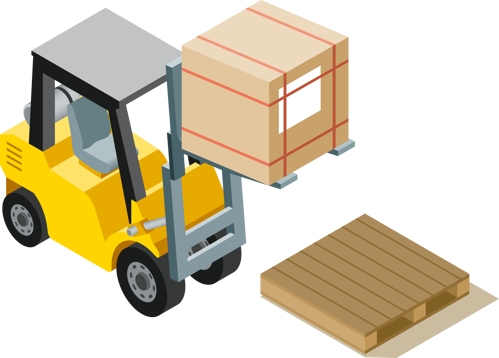 At Reality Finance, we can get same-day approval for Manufacturing & Production Assets under £100,000.   We are also a principal lender in our own right, bringing you additional flexibility on your funding options.    We can often source finance options that are not offered by high street banks as we have access to multiple funding lines and work hard to offer our clients the best deal on the market.

Case Study:  Supporting a Fast-Growing Food Manufacturer
Reality Finance have recently worked with Packaging Automation to support a Yorkshire-based manufacturer of specialist gluten and dairy-free food products. This company was producing over 20 million meals a year for major supermarkets and food outlets and was in demand to produce more of their product.
Challenge
With the new factory set up and running, and with the brand growing, orders from leading supermarket chains continued to increase. The production line was struggling to keep up with the demand, with the company having to turn away new orders, stopping the business from growing further.
The company recognized that to increase its production volume, it would need to invest in specialist machinery including an additional packaging and production line – a significant capital investment.   With immediate cash reserves allocated to other areas of the business, the company needed an alternative method of funding its new equipment.
Solution
Reality Finance was able to put together a monthly payment solution, enabling the company to spread the cost of its investment over a 5-year period. The purchase was an Eclipse SL4 Atmospheric Heat-Sealing Machine Installation as well as spare parts, accessories, and delivery, supplied by Packaging Automation.
This new equipment was delivered and installed within weeks of the initial order, meaning the manufacturer could increase their production and meet the demands of their suppliers.
Benefits
Jason Turner, specialist Account Manager at Reality Finance arranged the finance on behalf of the company:
"Our customer needed to increase production quickly and we were keen to support them with getting the required kit into place. With the Packaging Automation supplied machine and our support with the funding, they were able to double their production line immediately".
Read more...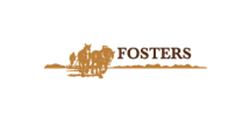 Fosters Traditional Foods have been trading for over 40 years in Market Harborough in Leicestershire, and are a leading supplier of speciality ambient foods to the UK independent and multiple retail sectors, and have a range of over 3000 product lines. Fosters Traditional Foods Limited is part of The Blueberry Group.
Challenge
The company recognized that in order to improve its production process it would need to invest in specialist assets including a Vertical, Form, Fill and Packing Machine, along with a Check Weighing & Metal Detection System – a significant capital investment. Jeremy Lloyd, Financial Controller at Fosters said, "We have worked with Reality for a number of years and we were keen to understand their advice and ideas on how we could structure the finance for this new project."
Solution
Reality Finance worked closely with both Fosters Traditional Foods and Enterprise Leicestershire* to provide a finance solution that worked for all parties and the new Packaging and Production line was successfully installed in June 2015. Richard McGrath, Asset Finance Broker at Reality commented, "This deal was more complex than the norm because Fosters Traditional Foods were eligible for a grant from Enterprise Leicestershire, via the Government's Regional Growth Fund".
Benefits
Jeremy added, "We are delighted with the speed and efficiency in which Reality secured the funding, their knowledge and expertise has meant we now have an improved production process, an injection of capital into the business and we are thrilled to be expanding the local workforce." * The Regional Growth Fund (RGF) is aimed at assisting SMEs wishing to acquire equipment, which in turn will result in either creating or safeguarding jobs. The RGF can result in a grant being allocated towards the deposit for an asset subject to qualifying criteria and conditions.
Monthly Payment Plans for your Customer
We work with manufacturers by offering their customers fast and flexible monthly payment options:   
0% Finance 
Split payment options
Monthly or quarterly payment options
Combine all elements of a project into one easy payment plan: installation, training & delivery
View our Partners page for more information.