Finance Options for Park Owners and Operators
Expand your business and pay monthly for new equipment
Finance options for Park Owners and Operators
Reality Finance are specialists in business funding solutions to park-home owners and operators throughout the UK.   We provide funding for all assets and equipment used within the park homes industry from £1,000 to £10,000,000.
You may be looking to expand your Park or Leisure Home Business by investing in new homes, equipment or vehicles.  Or you may be considering replacing existing assets or giving your business a "face-lift".  Using our funding methods you can purchase your equipment upfront and stick to your existing project plan whilst preserving cash flow by paying monthly.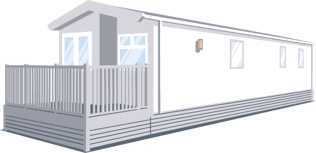 What Assets can we fund?
Static and Mobile homes
Lodges and Park homes
Glamping Pods
Grounds maintenance & equipment
Swimming pools, spa's & hot tubs
Bar and kitchen equipment
Play area equipment
Sporting equipment: water sports, golfing
Vehicles
Electrical distribution, generators, and solar panels
Outdoor kitchens and decking
Shower and toilet blocks
What Funding Options do we offer?
Access to the widest panel of funders and being a Lender in our own right means we provide you with the best funding options in the park homes and leisure market, enabling you to purchase your assets as you need them but paying overtime via monthly or seasonal payments.  Depending on the type of Asset you are purchasing and your trading history, we would offer you a Hire Purchase, Finance Lease or Business Loan facility.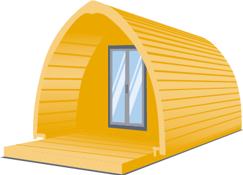 Why Asset Finance?
Take advantage of staged payments:  to fit in with your cashflow
Access to quick funding: we can secure funding quickly, should you need it in a hurry
Fund the whole project: if you are refurbing to include new equipment, labour, installation, and design as a total funding package
Eases your budget: provides the certainty of fixed payments that can be spread out over 1-5 years or managed seasonally, according to your cashflow
Protects your capital: avoids the need to dip into working capital, freeing it for other uses
Park Home & Leisure Manufacturers:  Offer your Business Customers a flexible payment option
If you manufacture any of the above equipment you can offer a monthly payment option alongside every quotation and offer your customer the option to align income with expenditure by paying for your products in the same way most pay for their office, vehicles, IT etc.     
If you're a vendor, manufacturer, or distributor, we can help you drive sales by offering your customers fast and flexible monthly payment options.
What can we help you offer to you and your Customer?
Seasonal payment options
No changes to delivery or installment dates:  as you get paid upfront while your customer pays monthly
View our Partners Page for Vendors.
Reality Finance is attending the World of Park & Leisure Homes Show 
We are excited to be attending the Trade Show event in Stonleigh on the 9th June.    If you are attending the show as an Exhibitor please let us know by emailing ed@realityfinance.com and we make sure we come and visit you on the day.