Operating lease
Use your assets without limits or risks
An Operating Lease is a sophisticated arrangement that affords your business the benefits of using the equipment whilst the lender takes the burden of ownership and the risk in its resale value.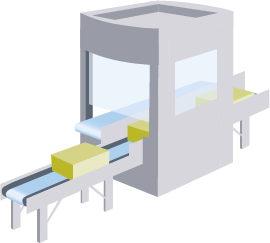 Why Reality Finance?

An Operating Lease is ideal for high-value equipment and machinery whose life expectancy is longer than the finance term. You get the asset for part of its useful life, with the choice of either a balloon payment or returning the asset to us when the contract ends.  We'll take the time to understand your needs and design an Operating Lease plan around your budget. Plus, we're dedicated to keeping your rentals low and giving you a quick decision and turnaround, so you get your asset without any frustrating delays.
Why an Operating Lease?
Use the asset without the pitfalls of ownership: your business reaps the benefits of using the equipment whilst the lender takes the burden of ownership and the risk in its resale value. 
Reduced repayments: use the future residual value of the asset to subsidise your lease installments and really boost your cashflow
Set your payments and term: customise your installments and payment term to match your budget
Plan ahead confidently: agree the rental and return conditions from the outset
You choose at the end of term: make purchasing balloon payment or return the asset to us to retrieve the residual value
Save on tax: claim your payments against your profits and reclaim VAT on your asset
Operating Leases can fund:
High-value assets with a long life expectancy
Heavy-duty machinery and equipment
Equipment needed for specific contracts or a set period