Sale and Leaseback
Release capital tied up in your business assets
If your business is asset rich but cash poor, Sale and Leaseback offers a simple answer.  It unlocks the capital tied up in your assets, effectively letting you sell existing equipment yet still remain its sole user.
What is Sale and Leaseback?
A Sale and Leaseback agreement allows businesses to finance assets that they have purchased for cash, generally within the last three to six months.
How does Sale and Leaseback work?
You provide copies of the invoices along with proof of payment to the lender who then reimburses you minus any upfront deposit, VAT or advance rentals required. The invoices must have been paid directly from a business bank account or by company debit or credit card (many lenders do not accept transactions via AMEX).
Why use Sale and Leaseback?
There are several reasons your business may use Sale and Leaseback:
The equipment is coming from overseas; many lenders will not pay in certain foreign currencies or any foreign currency unless the transaction exceeds a minimum level. (We may also be able to help by arranging a short-term loan to cover the cost of the equipment until it arrives and is installed in the UK).
There are a number of suppliers who all want to be paid when their goods are delivered but who cannot be paid at the same time over three to six months.
You have purchased a lot of financeable but low-cost items over a short period and did not want a large number of small finance transactions.
You are purchasing from online suppliers who will not invoice finance companies.
You are purchasing from a supplier who will not invoice a third party.
You needed new equipment urgently and couldn't wait for funding to be approved.
Can I only fund new equipment on a Sale and Leaseback agreement?
You can raise funds against existing, older, equipment. The equipment has to have a long life because any funder will want to value it to make sure they are not overpaying for it. The equipment will be professionally valued and a lender will generally advance a maximum of 70-80% of that valuation.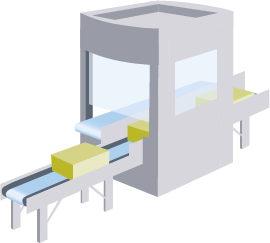 Requirements for a Sale and Leaseback agreement
To apply for Sale and Leaseback you will need to provide:
Copies of original invoices for all the equipment that you intend to finance, and proof of payment.
A Rationale for why a Sale and Leaseback is required.
Why use Reality Finance for Sale and Leaseback?
In return, you get the cash you need to obtain new assets, upgrade equipment or invest in refurbishments.  Our specialists will help find the most effective Sale and Leaseback package for you. We can help raise funds against most types of assets, lock in fair market values and back them with competitive rates. What's more, we'll deliver a prompt decision and turnaround, so you can put your plans into action without delay.
Why Sale and Leaseback?
Turn your assets into cash: lets you leverage the capital locked in your assets
Raise funds at competitive rates: enjoy favourable rates for the financed portion of your assets
Fixed and affordable repayments: you get fixed monthly repayments and competitive rates
Enjoy flexible payment terms: you can tailor the right repayment term to suit you
Convert a fair market value: we offer an equitable price for your assets
Use your funds as you wish: to invest in new acquisitions, refurbishments, upgrades or anything your business requires
Widens your options: by letting you raise funds on assets often not allowed by traditional funding
Sale & Leaseback can be used to:
Release funds against almost any asset
Help finance new or upgraded assets
Fund refurbishments, expansion or new stock
Boost your working capital
Win new contracts