Offer your business customers fast and flexible payment options
You get paid upfront, whilst your customers pay monthly
By partnering with Reality Finance, you can offer a monthly payment option alongside every quotation and offer your customer the option to align income with expenditure by paying for your products in the same way most pay for their IT software or mobile phones.  We have a variety of payment options available, including 0% Finance.
If you're a vendor, manufacturer, or distributor, we can help you drive sales by offering your customers fast and flexible monthly payment options.   We can support you by offering your customers different way's to pay such as:
Split payment options
Monthly or quarterly payment options
Combine all elements of a project into one easy payment plan: installation, training, software, hardware

Offering a monthly payment option makes it easier for your customers to acquire your products and gives you the ability to:
Convert more Customers: By offering a monthly payment option alongside each quote gives your customer one less reason to say No
Increase Deal Sizes:  Offer bolt-on products or longer-term solutions 
Close Deals Faster: Our Calculator enables your to Quote on the Go and paying monthly doesn't affect your sales cycle
Easy Payment Plans: spreads your customers' costs so they have financial headroom to increase order values and volumes
Offer Finance to your customers on the go
View our Calculator page to see how you can quote your customer on the go.
What type of Customer can we support?
We offer finance facilities for Limited Companies of any shape or size.  If your customer is a Consumer, Sole Trader, or Partnership it is a legal requirement that you are authorised and regulated by the Financial Conduct Authority before we can offer a Lending facility. For more information please visit the FCA Website.
What is Vendor Finance?
Vendor Finance is the lending of money to the vendor's customers so that they can acquire the vendor's products and/or services and spread the cost over time. Vendors often partner with a single finance provider to be able to offer this option smoothly for their customers.
How Vendor Finance works
Vendor Finance is an agreement between the finance provider and the Vendor to provide payment options for the Vendors customers. Each time the Vendor quotes their customers for the requested products and/or services, they automatically apply a finance or 'payment plan' option. If the customer would like to spread the cost of their purchase by using this option, the finance provider pays the vendor the full amount of the sale and repayments are arranged between the customer and the finance provider. Simple! Your customer is able to acquire your product or service and pay for it over time, but it doesn't affect your cashflow because you get paid straight away.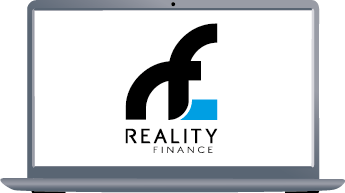 Why use Vendor Finance?
Every business should make sure as many customers as possible can purchase their products and services. Offering a payment plan through Vendor Finance means that customers who want to buy your products and/or services but can't necessarily afford to purchase upfront will be able to. Most customers expect to see a monthly payment option as part of a professional quote to allow them additional payment options. Customers are more likely to purchase from businesses they feel are well established and can offer this option, meaning you will close more deals. And because the customer is spreading the cost over a repayment term, they will have financial headroom to purchase more, meaning you can start to increase your deal sizes.
What businesses use Vendor Finance?
A common perception is that only big companies can offer finance on their products and services. This isn't the case. Any business can work with a finance provider to offer payment plans to their customers.
How to offer Finance to your customers
The first step to offering finance to your customers is to Partner with a finance provider, such as Reality Finance, who can guide you through the process. Once the relationship is established and the finance option is in place when you quote, your sales process will almost take care of itself!
Why choose Reality Finance as your Vendor Finance provider?
We are a top Asset Finance Provider, demonstrated in our consistent 5* Feefo ratings
We are in it as your Partner, willing to work with you and your business.
We can help you with the process of offering finance to your customers
We can provide Asset Finance within the UK for all types of businesses, from start-ups and small businesses through to large companies.
We are more than just an Asset Finance Broker, we are a principal lender in our own right; meaning additional flexibility in funding options for your customers.
We can provide a Vendor Finance Calculator for you to easily use when quoting your customers, which means you don't have to contact us for every quote.
We are on hand to answer any questions you or your customers may have regarding the Asset Finance process.
We provide quick Vendor Finance, with funding decisions made within 24 hours; your business gets paid quickly.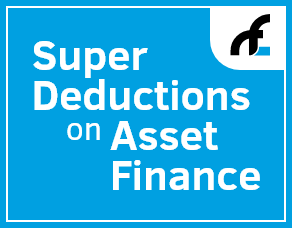 How does it work?
48 hour turn around
Use Calculator to generate monthly payment option to include in your customer quotations
Customer accepts Monthly Payment Option
Pass details to Reality Finance to underwrite
*Subject to acceptance
Finance documents sent to customer via email for electronic signature
On completion of signed docs, you deliver customer's solution
Reality make payment to you upon delivery of goods/service
The team at Reality Finance will always go the extra mile when delivering for our clients - they enjoy what they do and it shows. Access and Reality Finance enjoy a partnership that delivers value for them, us, and most importantly, our clients.

Tim Bennett Manager - Partnerships & Strategic Alliances Access Group

Reality Finance are the people I turn to when my clients require finance. Their proactive approach gives me the confidence to put them in touch with my customers safe in the knowledge they will represent themselves professionally and uphold the values Quadriga come to expect from our key partners.

Stuart Taylor Senior Account Manager – Central London Hotels Quadriga

Working with Reality has allowed my sales teams to close off a number of finance deals that would not have been possible without their knowledge and experience of arranging finance in the hotel industry.

James Cannon UK & Ireland Director Quadriga

We needed a finance solution that would benefit both us and our clients; Reality Finance have provided that solution as many brokers could. What sets them apart is their support and infrastructure which is second to none. Our partnership has enabled us to increase our turnover by 36% in year I of working together

Adam Rackham Operations Director VTUK

BNP Paribas Leasing Solutions have partnered with Reality Finance over several years. Reality Finance provide exemplary service, always ensuring the best client outcome is achieved quickly and effectively. The team at Reality Finance understands the full financing environment including regulatory aspects, which is such a dominant theme in our industry nowadays.

Martin Ardern ICT Director BNP Paribas Leasing

Reality Finance's specialist skills at putting together complex finance transactions recently assisted our business in securing a £500k fit-out project. The partnership has enabled us to close more business, and be more profitable, and more importantly, fulfil the needs and desires of our customers.

Giselle Bucknall Managing Director TDA Interiors

Working with Reality Finance has shown us that they understand the business and finance requirements of legal practices. Their experience with similar vendors helps to meet our needs without compromising either our own or our clients' cash flow.

David Amies Sales Director LawPro Legal Systems

We have been providing wholesale funding services to Reality Finance for several years supporting multiple business channels. We have had a positive experience with all of their team and have been impressed by the professionalism with which business is managed.

Sam Tiplady Hi-Tech Broker Manager Society General